Andi Bone – Proffesional Tattooist with over 35 years of experience.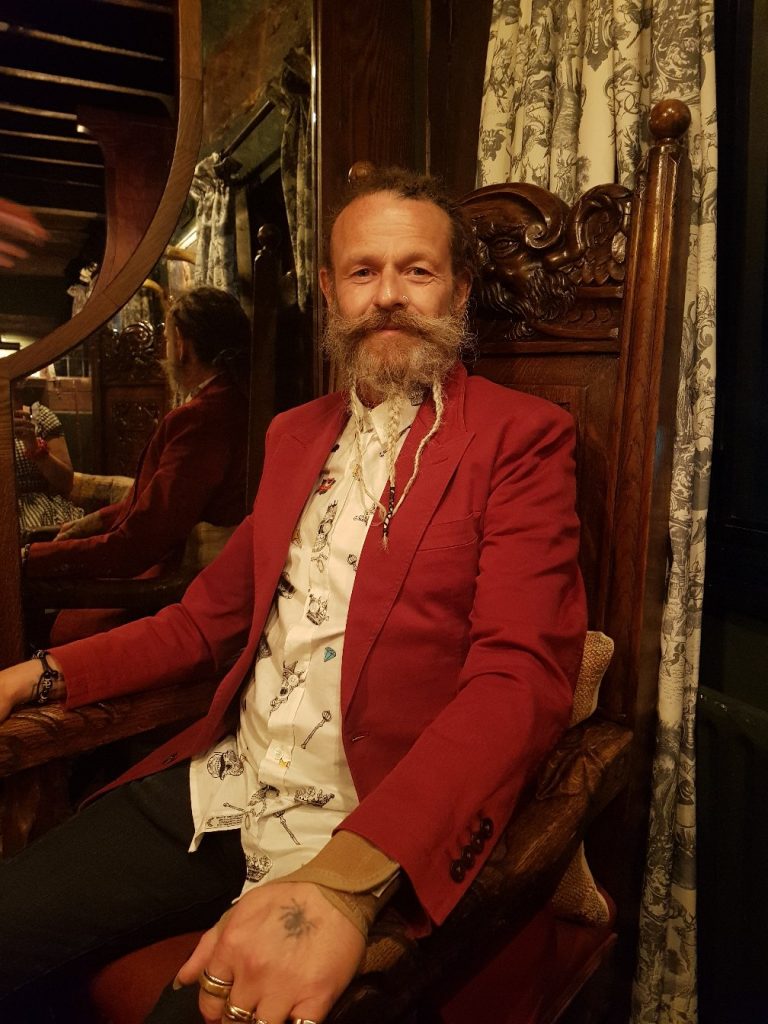 I started my tattooing journey by hand-pushing ink on my friends skin and then moved on to using machines after being shown the ropes by Portsmouth tattooists Mike Wheeler and Joey Fletcher.
After tattooing as a hobby for around ten years I decided to give up the day job and applied for a Tattoo license with the local authorities and started professional tattooing from a studio in my flat in Surrey Quays.
Within the first year I had become quite popular as I liked to do the sort of work that other tattooists didn't like ie; (cover ups, large black work and small fiddly stuff ), and so decided to open up a Tattoo Shop in Lower Marsh London Waterloo
After 8 years working in my shop alongside other artists from all over the world that shared their techniques and experience in the art of tattooing I decided to go back to my roots and tattoo from a private studio in New Cross. I found that the shop environment was not peaceful enough to do the larger pieces of work which I mainly do now, my clients that followed from shop to studio have commented that this is a much nicer experience.
I provide a Fully Licensed private environment for my clients in a hygienic relaxed atmosphere.